Sep 2, 2022
This week, I released bill text to help Florida fight back against the IRS. My first proposal creates a system where Florida's state chartered banks will have to report all IRS activities to understand the severity and frequency of federal agents accessing Florida's banking information. This will help to keep the activity of the IRS out in the open, so that we can see when they may be targeting Floridians.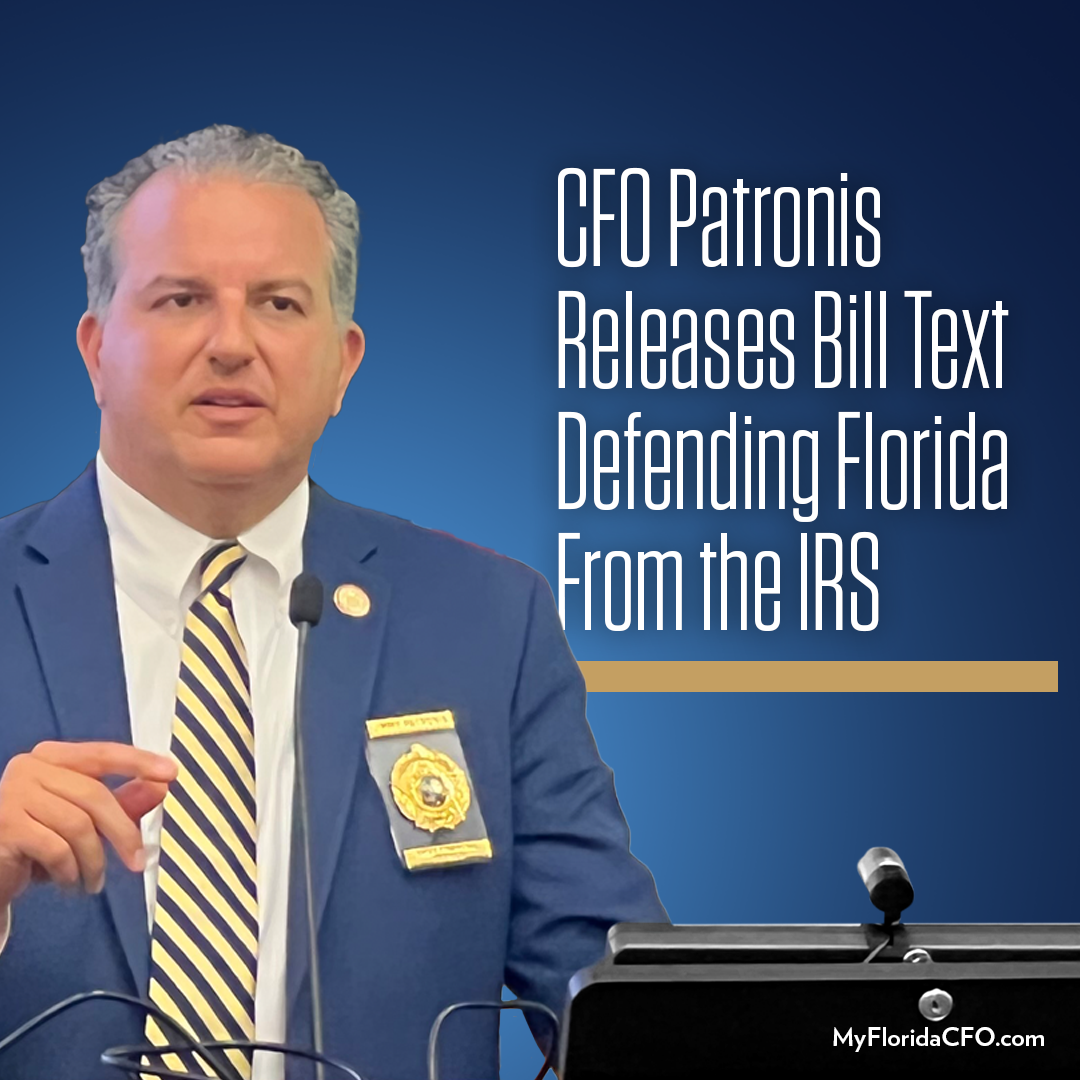 On Thursday, as part of the Florida Elections Canvassing Commission, I met with Governor Ron DeSantis and Attorney General Ashley Moody to officially certify the Florida voting returns for the 2022 Primary Election. Thanks to the leadership of Governor DeSantis and the work of the Florida Legislature, our state serves as a representation of how to run elections with true confidence and honesty.
Lastly, ahead of the FSU vs. LSU Football game this weekend in New Orleans, I made a friendly wager with Louisiana State Treasurer John Schroder on Twitter. I bet him a fresh Florida key lime pie that the Noles are going home with the win, and he responded with a Louisiana king cake if his Tigers win. Go Noles!
Sincerely,
Jimmy Patronis
Chief Financial Officer
State of Florida

Stay Connected