Sep 16, 2022
This week, I released bill text that I will pursue for the upcoming legislative session that will yank the licenses of IRS vendors who discriminate. There are 87,000 new IRS personnel, and there is no doubt in my mind that some of these agents will be looking to target Floridians solely because of their political beliefs. Not on my watch. If a debt collector wrongly discriminates against, or targets, Floridians based on their political affiliation, ideology, viewpoint or conduct, we'll yank their license to do business in Florida. This will provide a strong deterrence mechanism against discrimination and targeting by IRS vendors and make bad actors think twice about doing the bidding of crooked tax agents.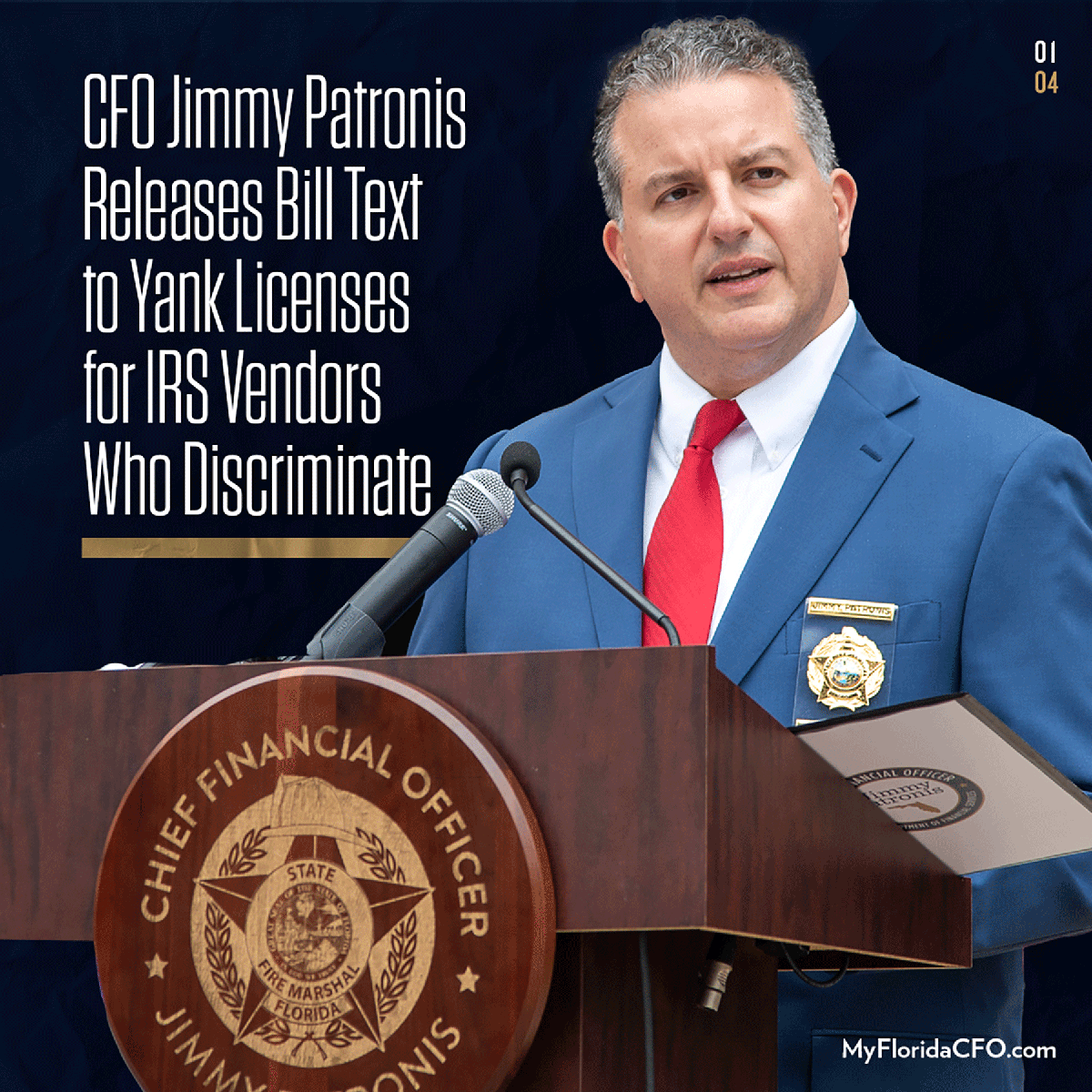 On Monday, I issued a
proclamation
that highlighted
National Truck Driver Appreciation Week
, acknowledging the contributions made by professional truck drivers to better our nation and state economy. We are blessed to have men and women that continue to keep the wheels of commerce moving as our country is struck with rising gas prices and inflation. I have a deep appreciation for Florida's truckers who work so hard to make sure that all of us at home have what we need.
Lastly, I was proud to
recognize
September as
Life Insurance Awareness Month
. Life insurance is an important part of a strong financial plan. Unfortunately, there are around 102 million Americans that live without this basic security blanket. This month, consider purchasing a life insurance policy to safeguard your family's financial future.
Jimmy Patronis
Chief Financial Officer
State of Florida

Stay Connected