Florida will Continue to Fight ESG Standards
1/27/2023
This week, I issued a directive barring asset managers within Florida's deferred compensation program from investing participants' compensation in financial products associated with Environmental, Societal and Governance (ESG) standards. The State of Florida will continue to fight ESG, because they are undemocratic standards that do nothing but prevent companies from pursuing the best returns possible.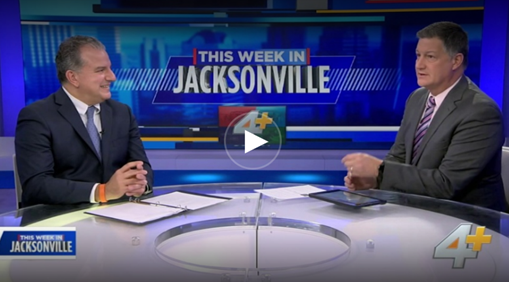 On Wednesday, I joined Kent Justice with WJXT to speak on the continued need for university bans on the social media app, TikTok. There are no plus sides to allowing the app to be used freely on Florida's universities or government networks. It is a form of electronic espionage used by foreign government that could pose a threat to our national security. It is also digital fentanyl, that is highly addictive, and has no benefits to our children's frame of mind.

Lastly, I was proud to highlight proposed legislation to provide Post-Traumatic Stress Disorder (PTSD) coverage for Florida's emergency dispatchers and Crime Scene Investigators. These heroes work to keep us safe, and in the process, they are often exposed to unimaginable tragedies. They work to protect us, so we have to work to protect them, by making sure that they have access to the help they need to continue to keep our communities safe.
Sincerely,