This week, I highlighted the success of the My Safe Florida Home program, which helps Floridians harden their homes against storms while reducing their insurance premiums. It's no secret that our country has faced a hardening property insurance market, and Florida has already seen a very active hurricane season. This program has been a big success, allowing Florida families to harden their homes against storms by installing impact resistant items like windows, doors, and garage doors. Since 2022, we have approved nearly 19,000 grant applications, conducted more than 70,000 free home inspections, and reserved more than $189 million in home hardening grants. Learn more today at MySafeFLHome.com.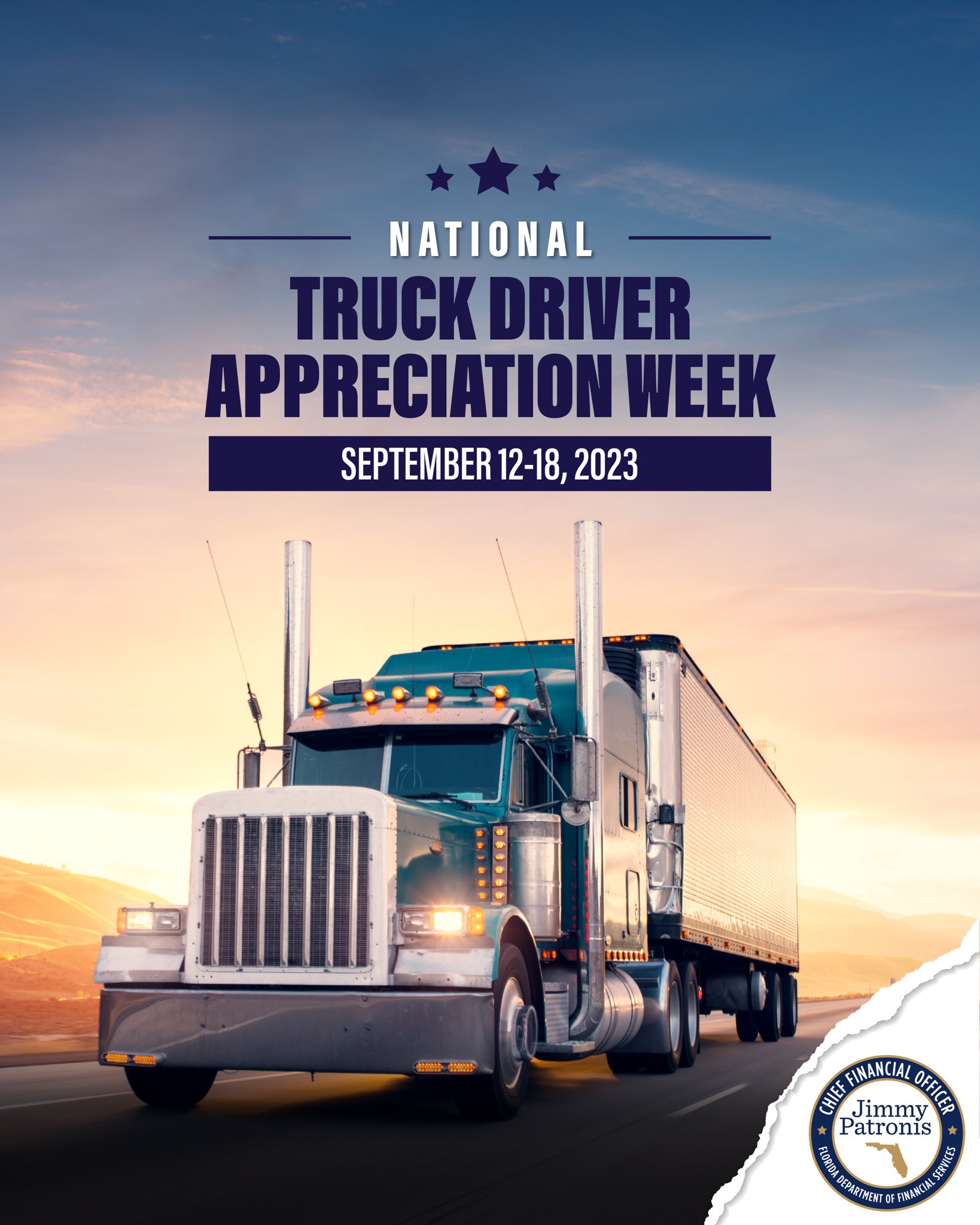 On Thursday, I recognized
National Truck Driver Appreciation Week
and highlighted the economic contributions that Florida truckers make. Our States truckers are driving our nation's economic backbone, and even in today's national economy inching more and more towards recession, these everyday heroes have worked hard to ensure that Americans are well fed and well supplied throughout the country. Florida is constantly leading the nation in just about every category, and it is in no small part due to our truck drivers.
Lastly, on Wednesday I
announced
that more than $32 million in unclaimed property was returned to the pockets of Floridians during the month of August. I am incredibly proud of our Division of Unclaimed Property for their hard work ensuring these assets are properly maintained on behalf of consumers and for putting Floridians first. I am encouraging every Floridian to search now for unclaimed property for yourself, your friends, your loved ones, and even business at FLTreasureHunt.gov. It's your money, claim it today!
Sincerely,