Today, I would like to encourage all Floridians to join the Holiday Money Hunt to look and see if you or your business has Unclaimed Property in Florida. The holidays can be an expensive time, and it's the perfect opportunity to check for unclaimed property and see if you or a loved one has a little extra spending money waiting to be claimed. I will be working throughout the end of the year to make sure everyone has heard about unclaimed property, and I hope that you all take advantage of this opportunity. One in five Floridians have unclaimed property that is just waiting to be claimed and it only takes a few minutes to search now at FLTreasureHunt.gov.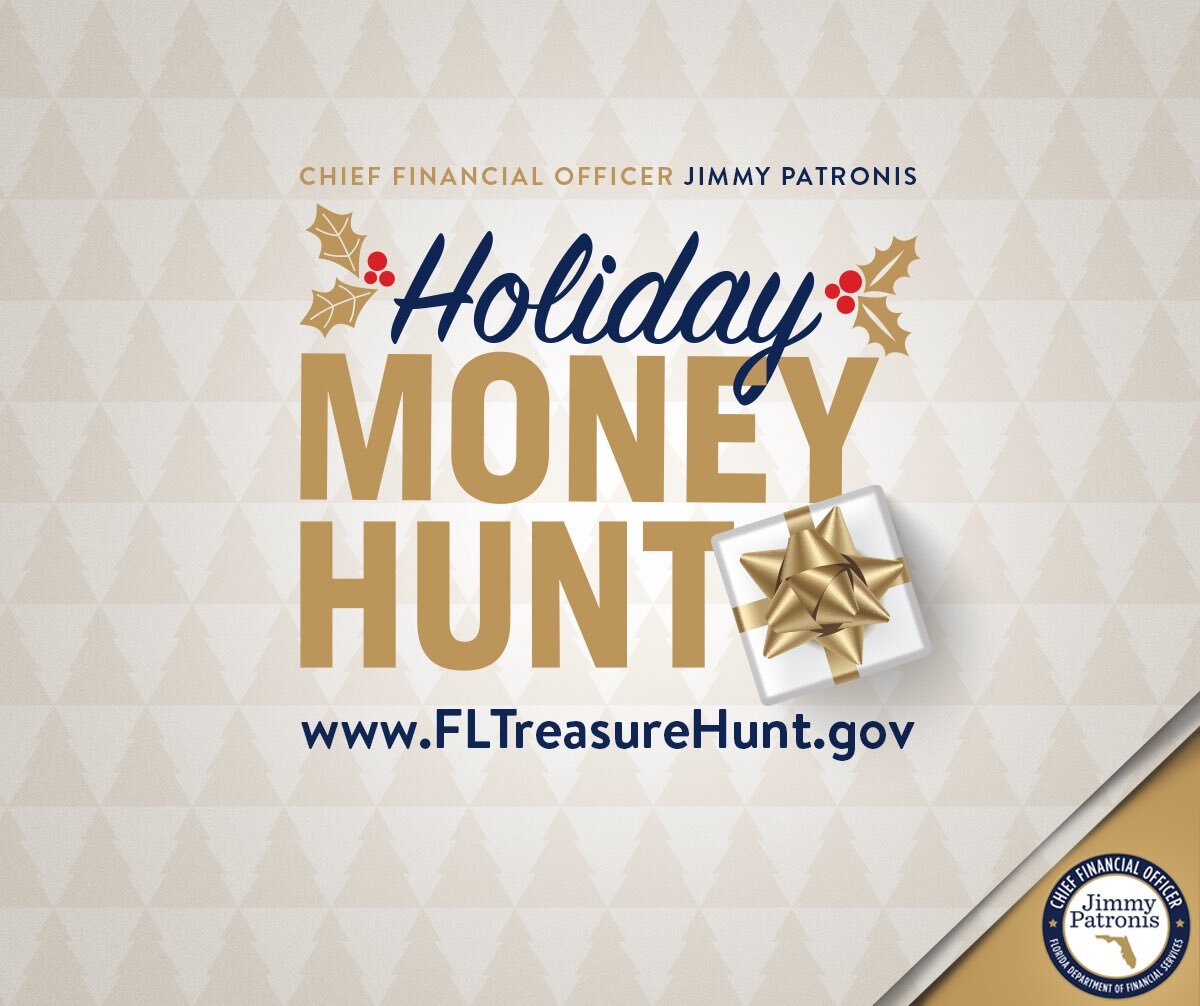 Additionally, as a member of the Elections Canvassing Commision, I am honored today to be able to
certify
the Florida voting returns for the 2022 general election. Thanks to the work Governor Ron DeSantis has done with the Florida Legislature, our state is second to none in election integrity, with votes counted quickly and efficiently, delivering results to the public before we all went to bed on election night.
Lastly, as you gather with family and friends for the holiday, be sure to take a moment to recognize both the brave men and women of our armed services and first responders who selflessly serve our country and communities. These heroes sacrifice their time and put themselves in harm's way to ensure that our families are safe. Because of their sacrifices, we can safely enjoy the holiday season. We are forever grateful for their service and their commitment to defending freedom at home and abroad.
God Bless and have a Happy Thanksgiving!
Sincerely,
Jimmy Patronis
Chief Financial Officer
State of Florida

Stay Connected