About the Division
Serving and safeguarding the public and businesses operating in the State of Florida against acts of fraud, arson and the misuse of state funds.
Crimes like insurance fraud, workers' compensation fraud, arson and the theft/misuse of state funds increase your insurance and other costs. Help us find and stop criminals who try to take advantage of the system.

The Division of Investigative and Forensic Services encompasses all law enforcement and forensic components residing within the Department of Financial Services. With this broad responsibility, the division investigates a wide range of fraudulent and criminal acts including:
Insurance Fraud Investigations
Workers' Compensation Fraud Investigations
Fire, Arson, and Explosives Investigations
Theft/Misuse of State Funds
Fire and Explosives Sample Analysis
ATTENTION INSURERS/SIUS:
Please contact DIFSIUAdmin@myfloridacfo.com for all questions regarding Anti-Fraud Filings, Designated Employees, or any other SIU-related questions.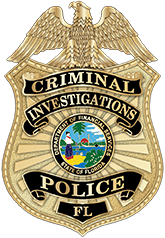 ---
For information regarding Division of Investigative & Forensic Services Public Records Requests, please visit our DIFS Public Records Unit page.