What is in Your Savings Toolbox?
The key to savings management is knowing how and when to use the right tool. With so many investment options, the Florida Deferred Compensation Plan may seem difficult to navigate. To make planning easier, utilize the Quarterly Performance Report and the interactive income planning tools provided by the Investment Providers. With the Deferred Compensation Plan, saving for retirement is manageable.
---
"Quarterly Performance Report" in the Plan Watch Booklet

Use "Quarterly Performance Report" in the Plan Watch Booklet to view an updated comparison of the various investment options available to Florida Deferred Compensation Plan Participants, including Mutual Funds, Target Date Funds, and Fixed Accounts.
---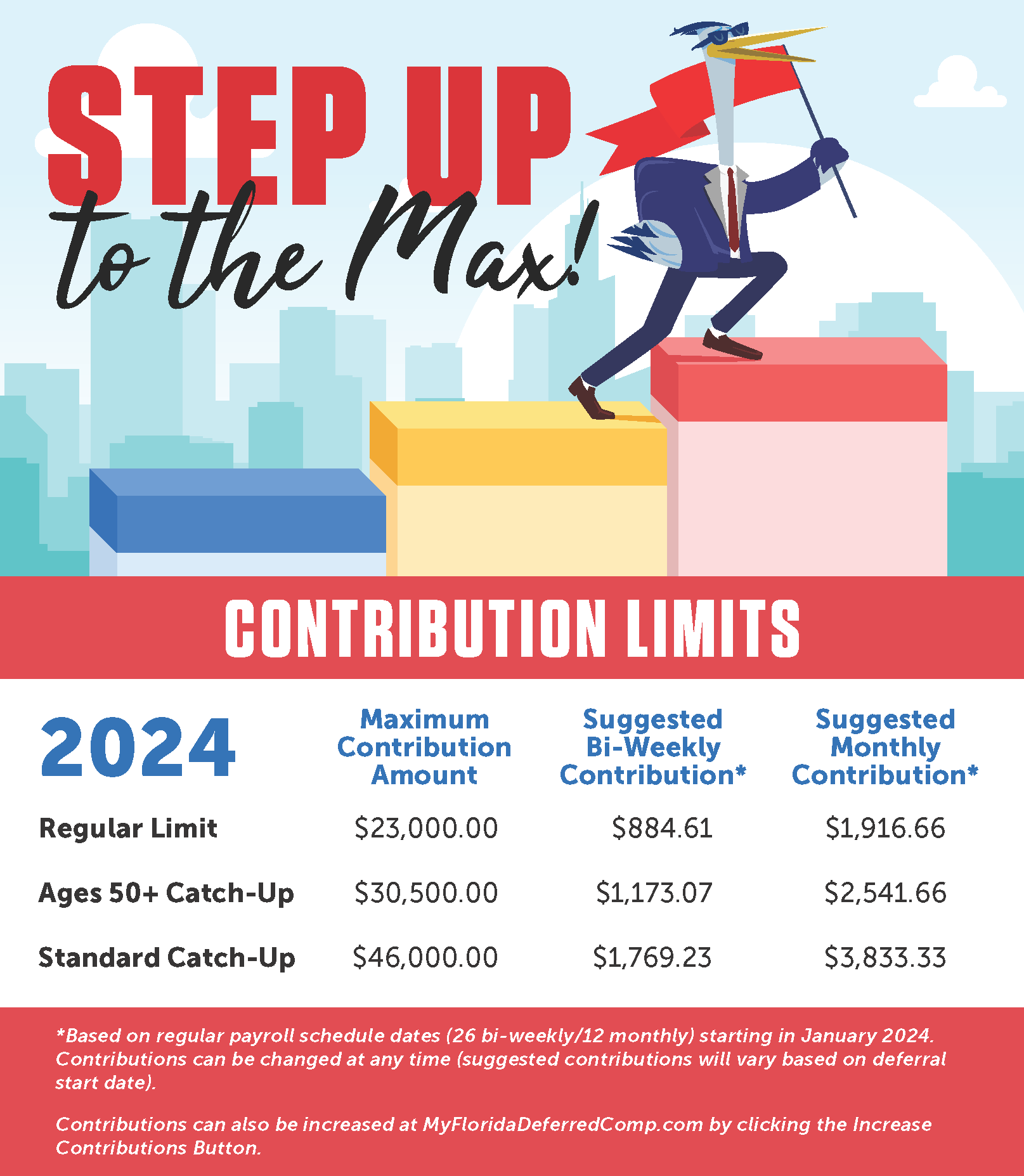 Maximize Retirement Contributions
Minimum contributions, per pay period, for the Florida Deferred Compensation Plan are $10 (bi-weekly) or $20 (monthly). Consider maximizing contributions to the Plan. Click here to increase your contributions.
---
Consider How Your Investment Mix Affects the Returns in Your Account
One of the first steps to investing is considering an asset allocation strategy based on your individual goals. Asset allocation is deciding the right mix of asset classes (stocks, bonds, and cash) for your investments, balancing risk and reward against your long- and short-term goals. For additional Account Diversification Information, click here. For a video on Investing Basics, click here. For a quiz to better understand your risk tolerance, click here.
Prefer to have the help of an experienced professional? Nationwide's ProAccount and Corebridge Financial's Guided Portfolio Services® offer Participants additional investment guidance.
---
This website is intended to provide information about the State of Florida's Government Employees Deferred Compensation Plan. It is not intended as investment, legal, or accounting advice. If investment advice or other expert assistance is required, the services of a competent professional should be sought. For changes to your account, go to your Investment Provider's website and log in using the ID and password you created for that Investment Provider.